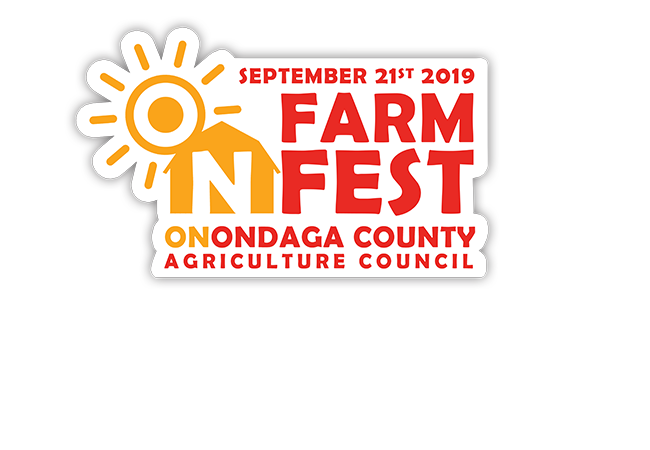 ON Farm Fest 2020 is Scheduled for Saturday, September 19th
Learn About Last Year's Event…When 11 Local Farms Opened for Tours!
The Onondaga Agriculture Council invites you to ON Farm Fest! Enjoy a free day of family-friendly fun as local farms open for tours. Learn about life on the farm and discover the latest advances in agriculture. Many farms will have local products and food for sale, live music, and interactive exhibits.
Note: Please leave your dog at home.
Meet the 2019 Host Farms…2020 Host Farms to Be Announced June 2020!
Click on any farm's icon to take a closer look at what you can expect at On Farm Fest. Scroll down for a map of all 2019 farm locations!
Get Directions and Plan Your Day
Click the Farm's Icon to Get Directions

Each of the 11 local farms is planning a special day! Explore the farms online first to see which ones interest you. We recommend visiting 3-4 farms, and spending about an hour at each. Use the interactive map to plan your day. Click on each map marker for the farm's address and instant directions.