Get Fresh with Seasonal Recipes from Julie Taboulie

A Message from Julie Taboulie! Celebrity Chef, PBS Host & Award-Winning Author
"Since launching my brand in 2009, 'fresh is best' has been my food philosophy and passion to cook with fresh and local inspiring ingredients to create and make my award-winning recipes. Supporting our local farmers, farms, and farmers' markets has been at the core of my cooking and today I am thrilled to invite you to join me in buying locally grown ingredients right here in Central New York. Please enjoy three of my seasonal recipes that I'm so excited to share with you!"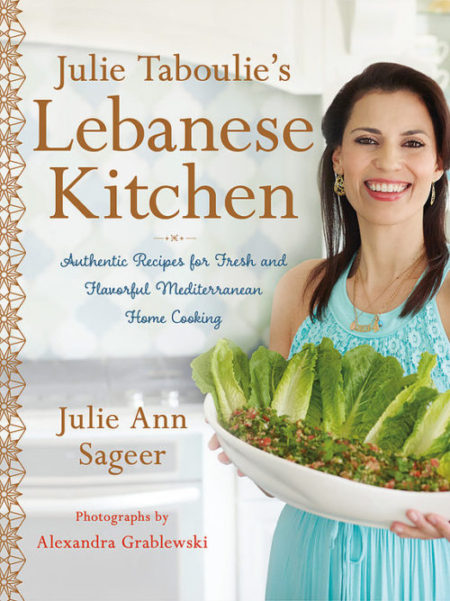 Julie Taboulie Stars in a Nationally Syndicated Cooking Show on PBS
Signature Taboulie Recipe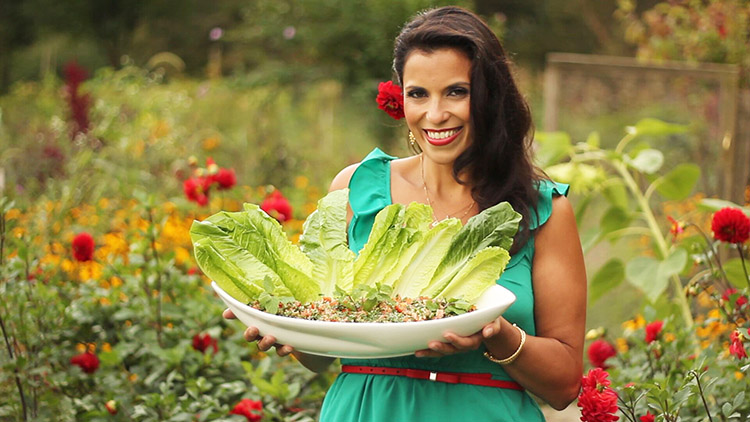 "It's no surprise that taboulie is one of my absolute favorite things to make and eat—it's a part of my TV name and identity!
This refreshing salad of finely chopped vegetables, herbs, and bulgur wheat originated in the area around Mount Lebanon and is an iconic Lebanese dish throughout the world—there's even a National Taboulie Day celebrated on the first Saturday of July.
In Lebanese culture, there is no gathering or meal that doesn't feature a big bowl of taboulie on the table. Although you can eat it with a spoon or fork, I always serve taboulie the traditional way: with fresh romaine hearts to scoop it up."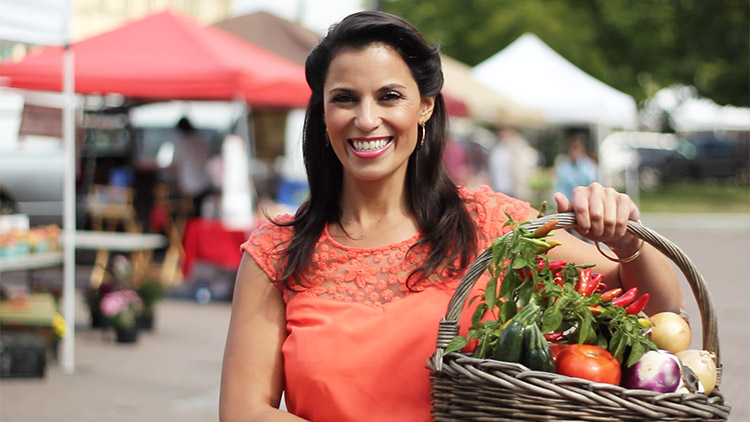 "Makbouseh translates literally as "to mix things up," which is exactly what this vibrant summertime stew does!
We use the over flowing bounty of fresh vegetables from Mama's summer janah (garden) to flavor our Makbouseh, including the kousa squash, which is a light green summer vegetable native to Lebanon. I've selected sweet, round Sicilian eggplant, because I love the tender texture and delicate taste. You can add locally grown beef or chicken for the meat lovers in your family…or keep this vegetarian, it's up to you!
The colors and flavors that come out of this fresh and hearty vegetable stew are just like a plate full of summer!"
Lebanese Apple & Quince Cream Crumble
(Knefeh b Toufah wa Sfarjel)
"Growing up in Upstate New York, apple picking was always one of my absolute favorite fall activities. The wealth of delicious apples grown in the region, along with the stunning scenic views from Route 20 and the gorgeous Finger Lakes made for a wonderful family outing each year.
After trying a Honey Crisp apple from one of my favorite local farmers, I was absolutely smitten, and it inspired me to create my Knefeh b Toufah wa Sfarjel, a creamy, crunchy combination of fragrant quince and sweet Honey Crisp apples.
Quince, or Sfarjel, is a sacred fruit in Lebanese cooking, and after the necessary stewing and cooking (it can't be eaten raw), it turns into the most succulent, fragrant ingredient.
Made with sweet semolina cream, and sticky-sweet Ater b Mazaher orange blossom syrup, this apple-quince crumble is a must-make autumn dessert!"
The Onondaga Grown Campaign is Powered by: